PEGA - VEL, Joint-Stock Company, Krnov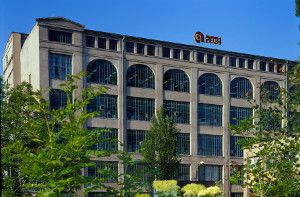 The joint-stock company PEGA-VEL is a continuator of nearly 100 years long tradition in producing of textile haberdashery in Silesia.
Through a long-time development and gradual specialization the production has aimed at the assortment of ribbons, braids, elastic fabrics and elastic yarns.
We are a convenient partner above all for producers of garments, underwear, swimwear, producers of stretch fabrics, socks, medical hosiery and wholesalers. In addition to the products in stock, we also offer manufacturing products according to the specifications provided by the customer.
Company History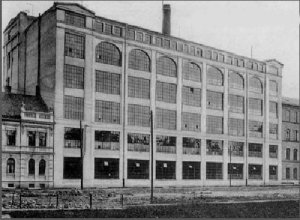 The textile production is of long-termed tradition in Krnov region. The clothmakters' guild was granted the privileges as early as in 1550 and in 1570 the journyman rules were issued. The town of Krnov was one of the most significant centres of textile production and textile trade since the beginning of the 19. century. In the house called Silesia built by regional textile companies the trade fairs and contracting campaigns were taking place.
In 1901 Franz Gabler, the merchant Vienna bought the structure of the wool-processing factory, completed the machine equipment with new ribbon looms and stitch knitting machines and with 60 workers began to make the candle wicks, velours ribbons, narrow and wide fancy braids for ladies' garment.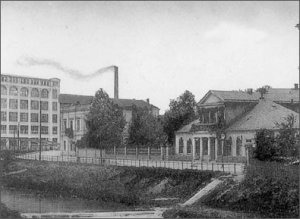 The factory had employed more than 700 workers. The assortment expanded e.g. with the great numbers of rigid and elastic ribbons, underwear elastic, stitch knitted and crochet fashion braids, shoe laces, belts etc. With the republic president's decree the national entreprise Ribbons and Braids Factories was established since January 1. 1946, the basis of which was created with the plant in Krnov. The works were renamed to S.K.Neumann Plant, Ribbon and Braid Production, since 1952.
That enterprise has been transformed into join stock company PEGA-VEL on May 4. 1992 and was registered into the 1. wave of coupon privatization. PEGA-VEL, stock company innovated and extended its production program and offers the customers a wide assortment of tradionally first-rate products including rigid and elastic fancy goods, elastic knits and elastic corespun threads.
Cooperation on the publication of the Vyšehradský kodex facsimile
In the year 2012 won PEGA-VEL, a.s., as a reliable and experienced partner, order for natural silk dyeing for weaving brocade for manufacturing of the Vyšehradský kodex facsimile, which in 199 numbered copies produces publisher Tempus Libri spol. s r.o. Weaving of the brocade was provided by the company Kolovrat, ČM s.r.o. in Chýnov.