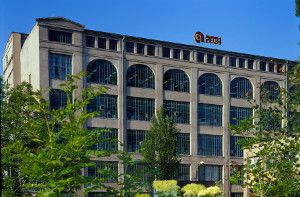 The joint-stock company PEGA-VEL is a continuator of nearly 100 years long tradition in producing of textile haberdashery in Silesia.
Through a long-time development and gradual specialization the production has aimed at the assortment of ribbons, braids, elastic fabrics and elastic yarns. We are a convenient partner above all for producers of garments, underwear, swimwear, producers of stretch fabrics, socks, medical hosiery and wholesalers.
In addition to the products in stock, we also offer manufacturing products according to the specifications provided by the customer. Take a look at our assortment and novelties. In case of interest or questions contact our Sales Department.